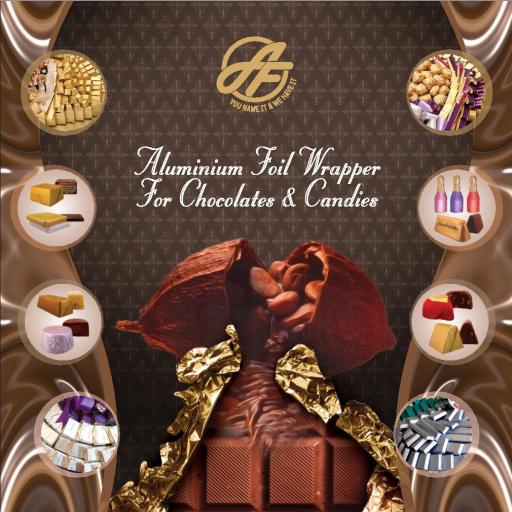 Greetings from Alufoil Products!
Alufoil Products Pvt Ltd is one of the leading name in foil manufacturing industry with over 16 years of experience to meet end to end need of our clients.
Our premium invention - "Chocolate Foil" which is available in your very own Brand Name, Customised Design, Verity of Colours, Desired sizes, Cut to size as per your need which would enhance the appeal of your products and reduce time and wastage for cutting the foil to size.
Please visit to this link for more info:
http://www.alufoilindia.com/chocolate-foils.php
It will be of great pleasure to hear from your end with your exact requirements mentioning the quantity, printing- design & colours required along with sizes preferences, if any or a request for sample.
We will be happy to contact you as per your convenient time & date.
Looking forward for a positive response from your end.
Thanks & Regards
Prerna Jhawar
+91 9831494506
Business Manager
ALUFOIL PRODUCTS PVT. LTD.
208, Mukti Chamber(2nd Floor). 4, Clive Row l Kolkata - 700 001 (INDIA)
Email - chocofoil@gmail.com / alufoil@gmail.com
Phone : 91-33-2231 4989 l Fax : 91-33-22314988
Like us on - G+ LinkedIn FB
It was pleasure talking to you,Please check our Chocolate Foil Catalog here with.
And also view this link for more detail -
http://www.alufoilindia.com/chocolate-foils.php
Our company website -
http://www.alufoilindia.com/
Tags