Who's making it and where to get good chocolate in Australia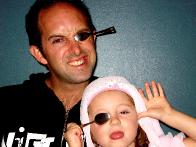 10/17/10 07:43:37PM
@tom
This is an invitation for people to tell what they know about the industry at the moment. What is new, what is happening in fine chocolate and where to get it. Everyone knows Haigh's makes chocolate from the bean to bar/confection but they, in my opinion, are not great. Below you will find some less well known chocolate makers and chocolatiers that I rate, and where to get fine imported chocolate too.
I am a hobby chocolate maker in Adelaide, South Australia and have been making chocolate from bean to bar since late 2007. I taught myself from the information on the Chocolate Alchemy forum, which came easily as I am a synthetic organic chemist. I do know there are a handful of others doing the same thing in Australia and New Zealand.
So here is what I know about what is going on around the place aside from the usual like Haighs (Adelaide), Darrell Lea, Melba's (Adelaide Hills), Kennedy and Wilson (Yarra Valley), etc etc
Zokoko ( www.zokoko.com.au ) is a relatively new bean to bar manufacturer, there chocolate is excellent, probably the best produced bean to bar in Australia. Doing origins from Papua New Guinea and Bolivia.
Nui ( www.nuicoconut.com ) they do a Vanuatu Raw chocolate - bean to bar in Sydney - raw chocolate not my thing but I do get beans from them for my chocolate making.
Steven Ter Horst ( www.steventerhorst.com.au ) a chocolatier of serious talent, currently operating out of the Wayville Farmers Market (Adelaide)every Sunday. Uses Callebaut in his exquisitetruffles, definitely one to watch.
Monsieur Truffe a chocolate shopin Collingwood, Melbourne - he is experimenting with chocolate making from bean to bar, rumour has it he is setting up to make his own chocolate but currently uses Callebaut, I think?
Hahndorf Hill Winery ( www.hahndorfhillwinery.com.au ) they are probably the most educated in fine chocolate, they run wine and chocolate tastings with Amedei, Pralus, Coppeneur etc. Good imported chocolate is hard to find in Australia and this is one place you can get it.
Other places to get the best imported chocolates are Chocolate World ( www.chocolateworld.com.au )in Adelaide Arcade (stocking Cluizel, Askinosie and a bunch of others), David Jones food court off Rundle Mall (stocking Cluizel - but not origins, Valrhona and some others). You can also get Amedei, Valrhonaand Askinosie online from various websites.
Hope that is helpful to people.
Tom