Chocolate Moulds for sale, Sydney Australia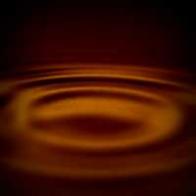 01/28/16 08:08:49PM
@lisa-morley
Hi everyone
I have an assortment of moulds for sale:
CW1745 X 2 - SMALL BAR $15
CW2066 X 2 - MINI EGGS $15
E7001/200 X 6 - HALF EGG $20
CW1341 X 10 - 50G BARS $15
MA1807 X 3 - 100G BARS $15
CW2202 X 1 - 30mm SPHERE $15
CW2253 X 1 - 70mm SPHERE $15
20001L01 X 4 - MAGNETIC ROUND LOLLIPOP $55
CW1145 X 5 - 65mm HEART (each mould has a tiny imperfection on the same heart on every mould, they were delivered like this by Chocolate World and it's barely noticeable on the unmoulded chocolate)
All moulds have been handwashed and well cared for, no scratches or marks inside the moulds.
These are all listed on ebay. Search user/seller LEES350 in advanced searches to find my listings.
Pick up available from Sylvania NSW 2224 or delivery.
Thanks
Lisa