Hawaiian (Hamakua) Beans Available Now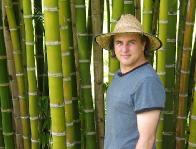 10/19/11 03:18:13PM
@dan-corson
Aloha,
I am making a post for my friend Tom Sharkey on the Hamakua Coast of the Big Island of Hawaii. He has some beans for sale and is willing to do large and small orders. Think of this as an "Introductory Sale".
His beans have been highly reviewed by the C Spot. They describe them as :FLAVOR PROFILE: gentle & kind yet strong & deep,volcanic & black fruit that is blackberry, black cherry, black raspberry jams of enduring length.
I personally taste in addition to this distinct floral notes (think plumaria) with pleasant some earthy tones as well.
Anyway, he wants to get out the word that he is selling beans and may be willing to sell nibs as well. Please contact him directly for questions or quotes.
His contact info: tshark@hawaii.rr.com
Mahalo!