New Organic, Cold Processed Chocolate Project in Mysore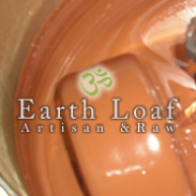 08/11/13 06:53:12AM
@david-belo
Hi everyone my name is David. 
I was producing cold processed chocolate and artisan bread in the UK until 2012, 
 before the desire to get closer to the source of our ingredients brought me to India.

My partner Angelika, and I have been working on a chocolate project
 we set up in Mysore, Karnataka called Earth Loaf: Artisan & Raw. We are producing
 organic, cold-processed (or raw) artisan chocolate from bean-to-bar.
 Our focus is on supporting sustainable, face-to-face organic agriculture in India, 
with an emphasis on hand crafted artisan foods.

We are now looking at taking our chocolate to the market
 in India and abroad. We are currently running a promotion
 to raise the funds to bring our chocolate to the market.
 If you would like to have a look at what we are doing I would be
 delighted for you to have a look. If you know anyone who would like
 to support our project please share it with them. 
Even without financial support, simply sharing our project is
of Huge support to us.


The link to our kickstarter is :
http://www.kickstarter.com/projects/1569256260/earth-loaf-artisan-a...

I hope our project will bring some benefit to the chocolate community and industry in India.

Wishing you a wonderful day,
David.