We are innovating Chocolate Presentation. What do you think?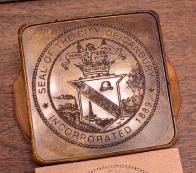 04/15/16 07:27:30PM
@noteworthy-chocolates
We are engraving unique messages in premium chocolate!  We can do anything from Mother's Day Cards, Love Letters and Wedding Invitations to City Seals!  We would love for you fellow chocolatiers to check out our crowd-funding and give us some feedback.  Thank you!
Check out our Kickstarter

Fair Trade Certified™ chocolate with cacao sustainably sourced from Ecuador. It's crafted in small batches in the French artisan tradition in the US with only the finest non-GMO ingredients.