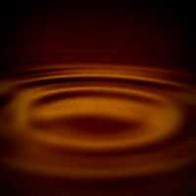 01/03/13 05:49:27AM
@greg-gould
Hello!!!
I want tointroducemyself. I'm beginning to convert my hobby into a business, I'm just not sure what kind of business. Health issues prevent me from running a store on a regular schedule. I'm thinking of selling my chocolates at farmers markets, local fairs, festivals and through local shops. Portland Maine is a foodie town and a few prominent local chefs say I should start a business, so here I go. Some restaurants have asked me to sell my chocolates there. I guess that's a good sign.
I've procured the Rev 2 and ACMC tempering machines and a lot of polycarbonate molds which I love to work with. I started with Guittard Akomachocolatechips I bought at Whole Foods but now use Callebut 811NV callets I get from a local restaurant supplier.
I have a d.b.a. from the city and I have access to a few local restaurant kitchens in their off hours. My attempts to sell chocolates at holiday fairs were disasters but that's more on the event organizers. I'm figuring out how to find new marketswhile dealing with state and local regulations. I'm researching business plans.
Local cream and butter sets me apart from some of the other chocolatiers in the area and my biggest challenge right now is learning how to extend the shelf life of my dairy based ganaches and creams or how to manage inventory for items with a short shelf life.
I hate the word bon-bon so I call my ganache filled chocolates truffles, even though they technically aren't.
I do not like most fondant based fillings and am developing an alternative.