My friends and I invented a product that cheaply automates tempering! Feedback needed....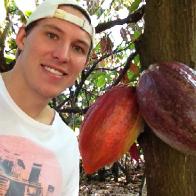 08/17/13 07:25:36PM
@brockton-gates
Hey everyone,
A few of my engineer friends and I have developed and repurposed a sous-vide cooking tool that actually works really well to help automate the tempering process for chocolate.
We only have a couple left in stock of our first run and the site can be found at http://sousset.co/
We have set it up to where you can actually set certain temperature checkpoints using your smart phone or computer for your chocolate to rise and fall to by controlling your heating element. Very high tech
If you decide to buy add the promo code CHOCO to get $20 off and we would appreciate some feedback from you!
Thanks again!