Any tips for preventing sugar bloom?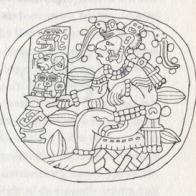 11/08/13 04:04:40PM
@juliana-desmond
Hello I am having issues with what I believe is sugar bloom. It usually appears within days after making the chocolate, but sometimes shows up after night.The bloom is only occurring where the chocolate makes contact with the mold.
I am using silicone molds and I have to brush the molds lightly with oil to get some shine, otherwise the mold absorbs the cacao butter from the surface of the chocolate. I have been using grape seed oil.
I immediately put the molds in the refrigerator after pouring the chocolates and leave it in for about an hour. Then after pulling the chocolates out of the molds I store them at room temperature. I live in Tucson Arizona so have relatively low humidity.
This has been a consistent problem that has kept me from launching my business and introducing my chocolates into local stores. I really hope to get this figured out before the holidays! I am considering airbrushing the chocolates to keep them looking good but would rather not have to take this route.
Any suggestions are very appreciated ~ THANK YOU
Juliana