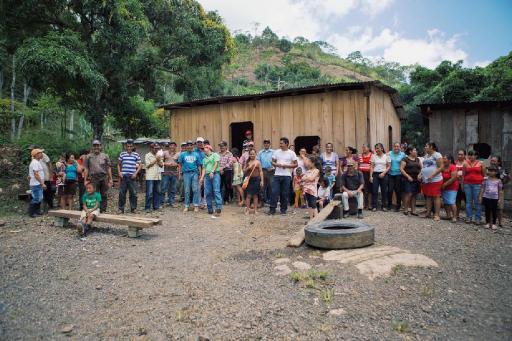 The Importance of Togetherness.
2017-01-19
By: Enliveninternational
Posted in: Partnership
Partnering with other organizations and individuals is not just one step in our process, its the crucial step that keeps us alive. As in the lives of individuals, one would have to live a dismal and uninspired life without relationships. Why would the system look any different for an organization? Our partners, and the relationships that they cultivate, keep our fire burning, so to speak.
Last year we were on the hunt to hire a director of operations for our base in Nicaragua. After many long days of back to back interviews and meetings, we were feeling extremely tired and slightly hopeless. Jonathan was our last interview of them all, and within the hour of meeting him in the lobby of a hostel in rural Nicaragua, we were convinced we had struck gold. A long interview turned into a late dinner where we learned that Jonathan would come as a package deal with his fiance´, Anielka. Yes, we found it difficult to pronounce her name correctly as well, so lets just go with Ani. Ani joined us for dinner and ice cream that same evening, and afterwards we each crashed in bed certain that we had found our new team member, but surprised that we had found friends in them as well.
We spent the next day traveling through Nicaragua together, talking about our hopes for this country and listening to one another's stories. We learned that Ani and Jonathan had met years beforehand when Jonathan left his life in California behind to move to Nicaragua. Ani grew up in rural Nicaragua with six siblings, all raised by a single mother. When Ani was a teenager she witnessed something no child should ever have to watch, her mothers slow death caused by cervical cancer. In honor of her mother's life Ani went off to university, a rare opportunity having been raised in such a rural environment, and graduated with training in cervical cancer prevention.
You see, cervical cancer is the number one killer of women in Nicaragua and yet is easily diagnosed as well as treatable. What you have to understand is that Nicaraguan women are generally ignored and rarely given the opportunity to give light to their struggles, needs or desires. This has produced a generation of silent, longing women. Not having the opportunity to get health care, education or treatment, an alarming number of Nicaraguan women are dying, rendering an alarming number of children motherless. Anielka took notice to this, and has started one of the only organizations in Nicaragua that is fighting against this disease. Shortly after graduation, she founded The Lily Project alongside a determined team of doctors with a simple yet revolutionary goal:
To be the most trusted provider of health services for women and girls living in rural communities. Their mission is to prevent cervical cancer for over 200,000 impoverished women in Nicaragua.
Jonathan and Ani have relocated to be closely integrated in La Colonia, a community that enliven and Lily Project work within. Anielka and her Cervical Technician, Hortencia, have officially established a Lily Project base in La Colonia and are providing the women and girls of this village with health education and treatment. Within the first 3 months of The Lily Project in La Colonia, 4 women were identified with pre-cancerous cells and were treated. That means 4 families that wont go mother-less. Education and treatment of this killer disease indeed saves lives, but it also speaks value. The treatment that Lily provides silently speaks, "Your life is worth saving."
---
Now with enliven's help, the same women of La Colonia who once had little community are coming together as an organized unit and choosing to change the culture of La Colonia. They have started the first ever organized women's group, with their own goal, to better their community and the future of their children. So far, they have established their first project, purchasing and reselling clothing at affordable prices to the community at large. This project has allowed the women to begin to work alongside each other while answering the critical need for clothing in a way that keeps scarce funding in the community.
PARTNERSHIPS PROMOTE ORGANIZATION, AND WELL ORGANIZED COMMUNITIES ARE IMMENSELY MORE DETERMINED AND STEADFAST.
Enliven is determined to create sustainable work and added value to the women and men of La Colonia. Lily is determined to promote abundant life in the lives of women and girls. Two organizations working along side each other to support the community's goals and future. It isn't the projects that make what we do worth it, its the relationships. It's Anielka and Jonathan, Hortencia, the farmers such as Harving and Jairo, their children, and the women of La Colonia.
WE WANT TO BE AN ORGANIZATION THAT READILY ACCEPTS THAT WE CAN'T GO AT IT ALONE. TO LEARN EVEN MORE ABOUT WHAT A PARTNERSHIP WITH ENLIVEN LOOKS LIKE, CLICK HERE .
Tags