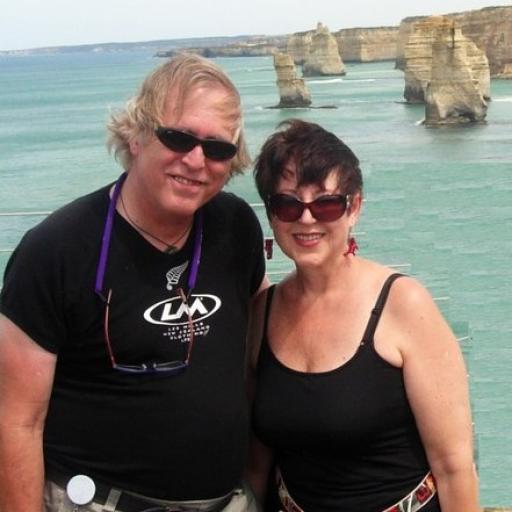 By Howard & Hanna Frederick, 2014-03-30
Mmor own Koko Samoa Tea One of the most popular hot drinks at the High Tea Szaln is Mmor Koko Samoa Chocolate Tea. We have been serving this innovative new "tea" to Australians for three years now and finally wed like to reveal how we make it. Our customers are a sophosticated group and we present them a menu with forty different teas. Yes, we do serve a Haute Supreme Hot Chocolate, which uses a variety of dark chocolates. But this new hot chocolate drink has also found a group of gourmands coming back for it.
First off, its not actually tea per se, in the sense that it does not come from a tea leaf or herbal leaf. Mmor Koko Samoa Chocolate Tea actually comes from raw organic cocoa beans that we bring in directly from cocoa farmers that we personally know in the Pacific island of Samoa. Its the favourite beverage of Samoa where it is called Koko Samoa. Traditionally, it is made from fermented or unfermented cocoa beans, water, a bit of raw sugar, and perhaps some liquid coconut cream. It is a usual part of the village meal in Samoa. Considering how much they drink, this might explain why Samoans are some of the happiest people in the world!
This is the way they drink it in the islands, grits and all!
In the video youll see how we actually make Mmor Chocolate Tea. We start with fermented and dried raw cocoa beans. First we sort them because large and small beans do not roast the same length of time. Its important to inspect the beans for any imperfections and throw away any beans that dont meet the gold standard.
Using a light aluminium tray, we first roast the beans for five minutes at 160 C and then reduce the temperature to 130 C for a total of eighteen minutes. Subjecting the cocoa beans to a high temperature initially, slowly reduce the temperature and stop the roast when the beans are "cracking", but before they start to burn. The initial high heat lets the beans gain some thermal momentum and allows for a good separation of the husk and nibs as the beans expand. You lower the ambient temperature so as not to burn the outside of the bean, but let the interior continue to roast. Finally, the cocoa beans will start to pop and crack as water vapour is explosively released. This happens when the cocoa bean temperature is around 150C. Experience and smell are the key indicators when the beans are roasted.
Pure raw and organic cocoa beans from the Pacific island of SamoaRoasting accomplishes a number of things: It helps separate the outer husk from the inner bean and makes cracking and winnowing much easie. It kills the embryo and sterilizes the cocoa bean. Various chemical reactions occur when cocoa beans are roasted and proper roasting is integral to good flavoured chocolate.
After roasting, the woody husk of the cocoa bean is removed in a process called winnowing. There are big machines that do this, but we mostly use our fingers and a rolling pin. This separation step also breaks down the cocoa bean into small 2-5 mm irregular-shaped fragments known as cocoa nibs. The goal here is to crack the cocoa beans into pieces and then separate the husk from the nib. To make chocolate, this husk needs to be fully removed. Then we use a hair dryer set at cool to blow off the husks. We collect the husks and make . . . another chocolate tea which is absolutely delicious. It is called Cocoa Husk Tea and is also full of theobromine (no caffeine) so has wonderful properties but is also calorie free.
By Howard & Hanna Frederick, 2012-09-15

Melbourne Chocolate History Tours --
Fitzroy and Collingwood


Tour Brochure for distribution
WANTED TO INFORM CHOCOLATE LIFE MEMBERS ABOUT THIS CHOCOLATE HISTORY TOUR

BOOKINGS HERE
Re-Tweet This
---
Chocolate Factory at the corner of Smith and Johnston Streets, Fitzroy on the left,
Collingwood on the right, circa 1905
Join us on a memorable walk through the
Chocolate History of Victoria!
Gambol through the Great White Chocolate City (once employing 3,000 people). Learn about the "Chocolate King of Victoria", MacPherson Robertson, inventor of Freddo Frog, Cherry Ripe and Old Gold.
Cherry Ripe Advertisement
"The Chocolate King"Biography
Walk through the secret chocolate laneways. See where Mac began his business. Learn about his biggest successes and his modest beginnings, all within a few blocks. Peek into Mac's private life. Also walk by other famous chocolatiers in the neighbourhood. Tour finishes with a spectacular Chocolate Tasting High Tea at Mmor Chocolates.
See Photo Gallery for more pictures of sites that will be visited.
---
Your Guide: Professor Howard Frederick. Aside from being a professional chocolatier, Howard is also a professor at Deakin University where he is involved in business entrepreneurship and researches the lives of Victorian-era entrepreneurs.
---
Dates: First Sunday of each month--October 7, November 4, December 2, and resuming on February 3. Or by special arrangement. BOOKINGS HERE.
Time: 1:50pm (for a 2:00pm start). Duration is approximately 2 hours plus 30 minute Chocolate Tasting & High Tea. Length is about 2.3 km.
Meeting place: Will be emailed upon registration. Is in the centre of Fitzroy.
Price: Individuals are $55 all-inclusive, adults or children. No children under 12 years old. Groups of 6+ receive a $10 discount--must register online as a group with all names.

Finish the Walk with an elegant Chocolate High Tea


Includes: Chocolate Tasting High Tea service (value $25) at the end of the tour in one of Melbournes most exotic chocolatiers, Mmor. The tour includes a free download of the iPhone app that accompanies the tour (pending). You will also receive a coupon for local chocolatier(s) and a map of the tour.
---
To book the tour, go to the online registration.
Re-Tweet This
---
FAQ: Please arrive on Sunday to the starting point (to be emailed to you) by 1:50pm for a 2pm start to the walk. Please dress for comfort and wear comfortable shoes taking into account the predicted weather forecast and the length of the walk (about 2.5km). Walkers with any health issues should be guided by the opinion of their doctor regarding activities of this nature. We suggest that you bring a bottle of water and umbrella with you.
If you encounter any issues on the day of the walking tour, Howard can be contacted on 0488 282 116.
Payment, cancellation and change policy
You may change (add or subtract) members or cancel up to 24 hours before your event. Use the online registration site for payment and reservations. There is no refund for cancellationsless than 24 hours before the event. If you do not show up, we will not reschedule. There is a 15% fee to cancel your reservation at any time.
2012 Mmor Chocolates & High Tea Szaln Pty Ltd
153 Johnston Street
Collingwood (Melbourne), Victoria 3066 Australia
Phone: (03) 9419 3869 Mobile: 0488 622 446
Email: tours@mamorchocolates.com
Website: www.mamorchocolates.com
BOOKINGS HERE

Privacy Policy

Latest Mmor Newsletter | Join Newsletter List