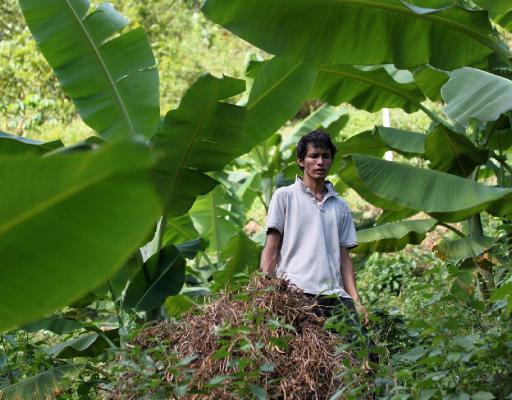 Together with my family I own and run La Iguana Chocolate, an organic cacao farm in rural Mastatal, Costa Rica. We have been growing and harvesting cacao for 30 years, opened our doors to volunteers, school groups and the public 10 years ago, and have been making quality, dark chocolate and rustic truffles for the last 5 years.
I lead hands-on educational tours teaching people from all over the world how chocolate is grown and made and all the hard work that is involved to get to the final delicious chocolate. I also run more intensive personalised classes, as well as chocolate making and orchard establishment courses, for those with an interest in starting to make chocolate or for those already involved within the industry.
In the near future we are aiming to invest more in our infrastructure, for all stages of the chocolate making process, however most specifically in the final chocolates. We need air conditioning!
Over the course of the next year or so, myself and friends will be taking the first steps towards setting up a working educational demonstration farm to help educate specifically cacao farmers who do not always have easy access to resources about best practices in land and orchard management. We will cover topics such as the benefits of intercropping and using agroforestry principles, how to regenerate and restore soil fertility and increase yield of not one but several compatible cash crops, all whilst ensuring both increased biodiversity and economic stability. Our aim is to share our knowledge of growing, caring for, harvesting and processing cacao with others within this field, to better demonstrate how the way in which each stage is carried out can and does impact on the final quality and flavour, but also why each stage is important in itself as part of the process.
For more information on all that we do at La Iguana please visit - www.laiguanachocolate.com
Find us on Facebook, Twitter and Instagram.
Or contact us at laiguanachocolate@gmail.com