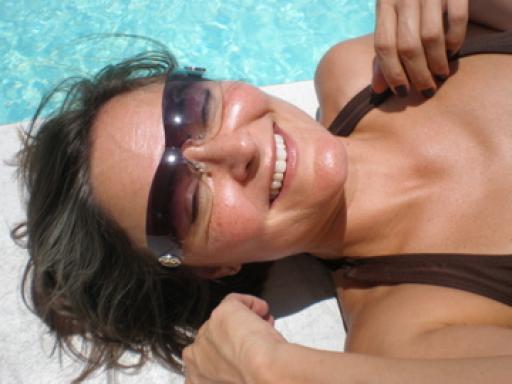 By Madame Cocoa, 2008-12-06
Happy to have received my "sample box" from SF corporate offices of TCHO this week, I could not WAIT to do an early morning tasting. I broker our new gift collections, just released this month, and it was like an early Christmas for me -- opening the express-delivered box and pulling out all the little brown paper squares and the slick-packaged new formulations. What JOY!! OH, and the smell of chocolate from a freshly opened shipping box!! Dreamy.But on with it..there's tasting to be done.For those unaware of the TCHO approach to our chocolate launch, the flavors were each released in beta versions to a public taster's circle that provided feedback until the formulation peaked in flavor. About a year ago I tried our first incarnation called "Chocolatey". I remember thinking it was like eating my mom's chocolate layer cake with loads of frosting, deep and rich in chocolate flavor. But that's the thing about tasting -- you need a comparison.So here they are, lined up in front of me, the four siblings of TCHO - - chocolatey, fruity, citrus, and nutty.First, I tear open each package, sticking my nose inside to breathe deeply. My first recording of differences starts here, with scent. The strong first impression fades quickly, so I write my notes immediately as the words come...FRUITY - flowery, sweet, light roastNUTTY - roasted, sourCITRUS - sweet, sharp, chocolateyCHOCOLATEY - grassy, tobacco, burnt caramelOnce the sharp smells dissipate, it's time to taste. I love to do my tastings first thing in the morning. It is such a pure experience. Four small squares later, here is what I recorded...FRUITY - marshmallow, toasted marshmallow, vanilla, toasted banana, mellow sweetness, slight artificial sweet aftertasteNUTTY - light smoke, antiseptic, dryCITRUS - immediate tang, amazing tang, acidic but sweet, no smoke or roasted flavor, very clean and lightCHOCOLATEY - dried mixed fruit with spices, fruitcake (Collin Street Bakery, specifically!), sweet dried tobacco leavesCITRUS was my session favorite, nutty was the only frown. In my sensory language, the label descriptions didn't match my first results, but what the hey, everybody's "taster" is different based on our realm of experience.Was I channeling fruitcake because of holiday associations?Marshmallows due to the need for accompanying graham crackers and chocolate over a fire?Dunno. But I do know that I now have 4 opened packages of lovely TCHO chocolate...right here in front of me, and none of them will last long.
By Madame Cocoa, 2008-10-13
Did anyone see this amazing show of chocolate mastery? Tonight I watched Tony's new Spain episode on the Travel Channel, and he visited Enric's workshop outside of Barcelona. Enric crafted something so dramatically amazing and beautiful...just a large chocolate egg, but OH that egg! He started with two halves in molds, melted the edges and voila an egg. He shaped the edges like a sculptor, the beginnings of the Gaudi-esque creation it was to become. The 15 or so eggs, each about one foot high, looked great as they were, and I would never have anticipated the next step. Each egg, in its own egg holder, was then taken outside into a courtyard and placed on a table, in full afternoon sun! Everyone stood around and watched the eggs start glistening, and at one point everyone moves into action to move the eggs back into refrigerated air. That point was the one at which one egg suddenly melted into itself creating a chasm, a hole that Enric was looking for. Once inside, the eggs were tilted so that the melt dripped in an artistically appropriate manner. Then the eggs were sprayed with more chocolate so that each one was now a variant of cocoa shaded velour. Very adult easter eggs. I'll see if I can find a pic to post, it was glorious!
By Madame Cocoa, 2009-01-30
Goodbye to a pioneering location for American artisan chocolate....or as the guys at SFist put it: -- Scharffen Berger Soon To Suck --Apparently production will move to a Hershey plant in Illinois. Sad, and disappointing. Here is the text from the SFGate.com article (I can't get the hyperlink to work, sorry) --(01-27) 18:28 PST -- The Hershey Co. said Tuesday it plans to close Scharffen Berger's West Berkeley manufacturing plant as well as the San Francisco factory that makes Joseph Schmidt chocolates and consolidate production at other facilities.Hershey, which in 2005 bought both Scharffen Berger, which specializes in premium dark chocolates, and trufflemaker Joseph Schmidt, will continue to produce those brands, but the chocolates will no longer be locally made.<<Database: Notices of planned layoffs in California>>Hershey already makes the majority of its Scharffen Berger products in its newly upgraded plant in Robinson, Ill., said spokesman Kirk Saville from the chocolate giant's headquarters in Hershey, Pa. He said the plant closures will affect a total of about 150 employees from both facilities.Saville said Hershey intends to maintain the quality of the brands, which make up the company's wholly owned subsidiary, Artisan Confections Co."We will continue to source the world's best cacao to create our rich and distinct chocolate," he said. "We will maintain the highest quality standard for all our artisan productions."That provided little solace to Bay Area fans of the chocolate-makers. Both brands have created a strong legacy and helped increased the popularity of high-end, gourmet chocolates around the country.Scharffen Berger was founded in 1996 by Robert Steinberg, a family-practice physician in San Francisco and Ukiah, along with a former patient, winemaker John Scharffenberger.The pair experimented in Steinberg's kitchen, using everything from a mortar and pestle to a hair dryer to create their chocolate. Production started in a South San Francisco plant but was moved to the larger, 27,000-square-foot Berkeley factory in 2001."It was home grown. They really changed the way people regarded chocolate in this country," said Deborah Kwan, a public relations consultant for the company from the time it opened until 2003.Steinberg died in September after a long battle with lymphoma. "I'm glad Robert is not alive to see this," Kwan said. "If the lymphoma hadn't taken him, this would have."Hershey released fourth-quarter earnings Tuesday that were above analyst expectations and projected growth of up to 3 percent for 2009. The company said it earned $82.2 million, or 36 cents a share, in the quarter ending in December, compared with $54.3 million, or 24 cents a share, it earned for the same period last year.At the same time it announced the solid results, the company said it will consolidate the plants that make the high-end artisan brands.Hershey's Saville gave little information on the timing of the plant closures, other than to say they will occur this year. He said he expects Cafe Cacao, the restaurant at the Scharffen Berger factory, and the on-site retail store to continue to operate until further notice."We are committed to communicating details to our employees first," he said, adding that Hershey is offering laid-off employees "very competitive" severance packages. He declined to provide details.E-mail Victoria Colliver at vcolliver@sfchronicle.com
.http://sfgate.com/cgi-bin/article.cgi?f=/c/a/2009/01/28/BU2F15I9DV.DTL