Looking to take it to the next level? Why not step in to a turn-key operation in Belize?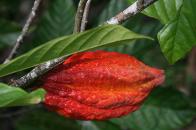 02/28/13 01:13:22AM
@erin
For Sale - Profitable Chocolate Company on the shore of the Caribbean in Belize
Cotton Tree Chocolate Company Ltd. is a profitable 5 year old chocolate company located in Punta Gorda, Belize, that has a well-established customer base. Punta Gorda is also home to the Toledo Cacao Growers Association (source of cocoa beans) and the annual Toledo Cacao-Fest.
Cotton Tree Chocolate is a unique small-batch bean to bar chocolate company. Cotton Tree Chocolate works with the local community and farmers toward environmental, economic and social responsibility.
Cotton Tree Chocolate is also a popular tourist destination that offers
free tours and is mentioned in guide books (including Lonely Planet, the Rough Guide and
Fodor's
) and a variety of other media.
Cotton Tree Chocolate makes a variety of chocolate bars as well a full line of cacao based products in it's in-house gift shop.
All of Cotton Tree Chocolate's wholesale and retail sales are currently only in Belize, with no web sales or shipping outside of Belize (despite repeated requests). This popular brand is poised for growth and a great opportunity.
With machines, a
dedicated and trained
staff, inventory, packaging and customers in place, this is a turn-key operation.
Potential buyers will have the opportunity to tour the business, review business details, and have a question and answer session with the owner March 14th through 18th. Offers will be accepted through March 31st and should state the offer price and any additional requirements, such as timing of sale, financing, etc. The sale price will be in the six figures and should beenumerated and paidin US dollars.