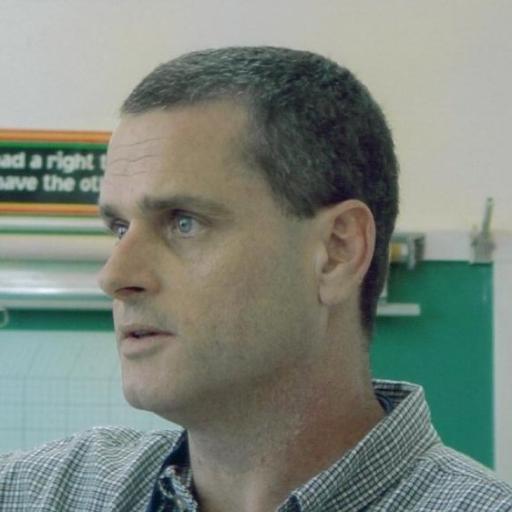 By Thomas Forbes, 2011-10-16
Took NJ Transit into Port Authority arriving around 11:00am in the City. Walked down to Meadow on 10th Street on Hudson. Joe Salvatore from Madecasse Chocolate was listed to be there with no specific time and found out on arrival he will show up at 2pm and stay until 5pm. Looked for a while at their amazing varieties of chocolates. I had tried some of them and read about many others on the Internet. Also learned there are many more out there I have never heard about. I have researched most of the North and South American chocolate makers and find almost all of what I do not recognize are European made. Bought a Dick Taylor, Dominican Rep.; Raaka, Dark with Sea Salt; Amano, Ocumare 70%; Taza Stone Ground 70%, and a Olive Sinclair, Stone Ground 75%. They were $7-9 a bar and weighed between 2-3 oz. each. Amano and Dick Taylor were the 2 oz bars. I try to buy as much Dominican dark chocolate to compare it to what I am able to produce working with the farmers and women cooperatives near the San Francisco de Macoris area.
From the Meadow I walked to Mariebelles on Broome near West Broadway and bought a Dark Aztec made with Columbian beans, 3.17 oz. for I think $5. Good value and reminds me of Dominican chocolate. The girl who works there told me about a Chinese women around the street on West Broadway who makes chocolate and shuts down after she has sold what she made that day. I couldnt find her this time and had to go.
Stopped by Vosges and bought a Dominican Dark and hesitantly bought a Mos Dark which has bacon in it. We tried a little after dinner with my nieces and we concluded it just makes it taste salty. No bacon flavor and I prefer nibs for my crunch.
Then I made the walk down Houston to Cocoa Bar near Clinton Street, to get there around 1pm when Balman Soltani was listed as available to meet. I walked in figured out who he was and showed him my chocolate paste, he asked me to sit down and ended up spending an hour and half speaking with him and his wife, Veronica. I showed them what I bought at the Meadow, Mariebelles and Vosges. Because they do not actually make the chocolate, I am not sure why I was asking them so many questions about the business but they were incredibly nice people and to be honest, it was wonderful to speak with them. Veronica actually used to work for Kraft and is going to put me in contact with a person who manages the grading, separation and selection of the beans. I am always trying to learn.
From the Cocoa Bar walked up to Gnosis Chocolates on 23rd near Park and saw Vanessa Barg who I met at last years chocolate show in NYC. I gave her a four oz. ball of my unfermented Dominican chocolate paste last year and had a fermented one for her this year. She liked the smell and tasted a little I had in powder form. I like Vanessa because she is the only one who actually tastes my paste when I show it to her (and Clay also). She was amazingly helpful and was teaching me a little more about the chocolate business. I love her chocolate and bought a dazzling darkness, 2 oz. for around $9 with a 10% discount.
Then walked a short distance to 22nd and 5th, L'Atelier du Chocolat and little shop with mostly confections. The Asian women working there asked me about what this chocolate weekend was and how I knew about it. They had a 68% Madagascar Vintage for 100g for $10. She bragged about their pricing being modest for the quality they provide. I tried a little bit and it is good, not great and has nibs. A little fruity at the end.
Walked across the street to the supply store and bought a few molds so I can practice at home and then down 22nd Street and 5th to Burdock. Nice place and very busy around 4pm. No discounts when I bought 6 single origin bars from Grenada, Bolivia, Ecuador, Dominican Republic, Madagascar and Venezuela, 100 grams for $9 each and the Bolivian was $10. Just tasted a little of the Dominican bar, also very nice. A lot of flavors, starts out maybe tobacco and middle to end with a strong fruity flavor. They list the notes as tea and banana. It is better after the third try and lingers for some time. I reminds me of the paste I tried at the Rizek laboratory in the Dominican Republic a few summers ago.
From there I walked back to the Meadow and arrived little before 5pm and had a chance to spend some time talking with Joe from Madecasse. Extremely nice person and learned a great deal of what it might take me to get into this business. He had various samples and enjoyed tasting Madagascar chocolate.
Stopped by Jacques Torres at the Chelsea Market, said hi and asked how chocolate weekend was. Had spent too much money already and my backpack was already full of chocolate so I continued up to Port Authority, hopped on a bus for my 20 minute ride to Ridgefield.
Just tried the Raaka Dark with Sea Salt 71%, they list the notes as ripe raspberry, clove and citrus. I will go with the clove and citrus, and maybe a banana like rather than raspberry.
Missed one, Chocolat Moderne on 20 between 5th and 6th on the 9th floor. Very nice, was busy and bought a little box of dark confections for $15. Gave it to my nieces. She had generous samples and obviously loves her work. I would love to spend a few days with her learning how to make confections.