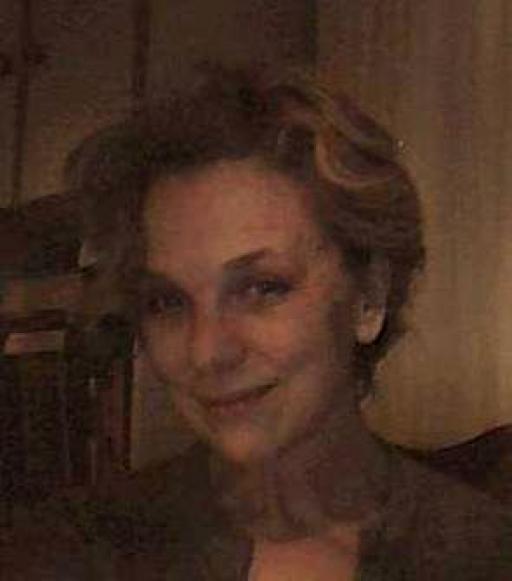 By Gwen Borders2, 2010-02-06
Well, lets just say that fate is quirky. I really wanted to be a doctor. One ofmy bosses wanted to pay for me to become a lawyer. Another one of my professorswanted me to be a graduate assistant in German Languages and Literature. Anotherprofessor wanted me to become an Economist. Another professor wanted me in hisbed (oops). What I got instead was 4 beautiful children, a marriage of 27+ years, and a pastry and chocolate store in sub-rural Michigan.

In the mid to late 70's I was your typical honors student: Phi Beta Kappa,National Honor Society, Mensa, and received a full merit scholarship to WayneState University, from which I graduated Magna Cum Laude. My major was in GermanLanguages and Literature with a double-major turned minor in Philosophy. I tookmany different courses, including Physics, Economics, Art History, Art, much literature in English and Russian, Anthropology, Linguistics, PoliticalScience, a great deal of History, and much Psychology.

One thing had never wavered: I loved food and was intrigued by cuisine fromeverywhere on the planet. In between a full course schedule and severalother part-time jobs in libraries as well as being a research assistant in thePhilosophy and German departments, I also worked in restaurants. The mostsignificant back-of-the-house food experience was at the Traffic Jam and Snug onSecond and Canfield in the Cass Corridor in Detroit. This nouvelle cuisine and pubrestaurant only had a urinal as a petunia planter on the outside brick wall tosignify its existence. They were packed every day from noon 6 pm. Closed onweekends.

It was there that a wonderful baker named Al taught me his old world skills inbaking and pastry. Yes, we made French puff pastry and Danish pastry from scratch.Yes we did all of our breads, rolls and pie crusts from scratch. We producedmassive pies, flans, quiches and more. If it used flour, we made it and it sold.This wasn't practice, this was a busy restaurant. So, when people say "Oh, Gwen,you are self-taught," this is not true. I've apprenticed alongside bakers and chefswho have trusted me to produce items as they would produce themselves for payingclientele. This was hands-on learning along with having true responsibility. One dayAl said to me: "Gwen, Id like you to have my recipes." Sadly and with resignation Iresponded: "Al, there is not a future in this for me."

Why not a future? In the late 70's, women weren't becoming chefs. Young women withmy level of academic talent were expected to break feminist barriers by becomingengineers, bankers, lawyers, and doctors. Even men were just beginning to become chefsin the US during that time period. Chefs were considered "cooks" and were oflow-status and received low wages. The title of chef was a privilege reserved forEuropeans. Today, that has all changed. Thank goodness.

So here I am an executive chef and owner without culinary school credentials. Yet,because of my knowledge of physics, I can structure a cake with confidence. Myfascination and experience with chemistry provides familiarity with theconcepts behind creating recipes and sensitizes me to the complex reactions in bakingand confectionery. Art training and experiencing art history allows me to interpret a myriadof designs. Economics has taught me how to run and market a business as well as tohelp me to understand and respond to larger trends in the marketplace.

Plus, I live to make other people happy. This gives me great personal satisfaction. My wish is to have customers enjoy our products, services, and environments, which have beencreated for what we hope is the greater good of the community.

As for how I have practiced my skills during my adult years:
I opened a catering business in 1987 when our second child (a daughter) was 6 months old and suspended it when our third child (a son) was 1 1/2 years old in 1991. (He was hell on wheels.) Needless to say, professional catering was a bit much to handle with 3 children under the age of 8 years old. After the birth of our 4th child (another daughter) in 1993, I began my chocolate exploration in earnest by leasing kitchen space (again) and taking specialty chocolates to craft shows and fairs as well as malls and other specialty shops to sell both retail and wholesale. In 2000 we leased our own retail location and named it Trifles.
Trifles is still open and growing in this outrageous debacle of a decade in Michigan, rife with unemployment, foreclosures and general economic strife. It has not been easy or financially rewarding. This can only mean that I am doing it for the love of chocolate, pastry and people :) Not necessarily in that order.

By Gwen Borders2, 2009-10-16
These photos of the Founders of Cleveland's Sweetest Day were first published on page two of the Sweetest Day Section in The Cleveland Plain Dealer on October 8, 1922.The images show the photos of the 12 Candymakers who "Arranged the Details of The Sweetest Day in the Year and Planned It's Success." The Candymakers' names are (from left to right) C.R. Canter, A.E. Barton, R.T. Fuller, J.J. Wilsdon, R.H. Sheehan, W.A. Katzenmeyer, A.A. Sarouch, Louis Hahn, W.J. Nichols, C.C. Hartzell (chairman of the "Sweetest Day in the Year Committee"), L. Narwood, and L.E. Gruber. The caption at the top of the page reads: "Eat Candy as a Portion of Your Daily Meal and Enjoy the Best of Health." The sub-headline below the caption reads: "Cleveland Committeemen Who Arranged the Details of the Sweetest Day of the Year and Planned It's Success." Under the photos of the Founders of Sweetest Day is an article written by The Commissioner of Health from New York City, Royal S. Copeland M.D. (later U.S. Senator from New York). The article is entitled "Eat Candy As Part Of Meal And Be Happy." Below the headline is a caption which reads: "Love of Sweets is an Inborn Instinct, and Craving Should be Satisfied, Since Nature Expresses Her Bodily Needs Through Demands of the Stomach."Also on page two of the Cleveland Plain Dealer's October 8th, 1922 Sweetest Day Section are Sweetest Day advertisements for 12 companies, which include: The Edward M. Becker Candy Company, The Euclid Candy Company, MacKenzie's Candy Company, The Hoffman Ice Cream Company, DeKlyn's Chocolates, Winger's Cut Rate Drug Store, The Wm. M. Hardie Candy Company (Two Factories in Cleveland), The Kelly Peanut Company, The Max Glick Candy Company, Standard Drug Stores (sixteen locations), and Troughton's Sugar Jar Candies.Digital scan courtesy of The Cleveland Public Library.
Sweetest Day is an observance celebrated primarily in the Great Lakes region and parts of the Northeast United States on the third Saturday in October. Once known as a day to spread love and cheer to the unfortunate, this popular holiday in the northern U.S. is now known as a day to show affection to the man in your life. It is described by Retail Confectioners International as an "occasion which offers all of us an opportunity to remember not only the sick, aged and orphaned, but also friends, relatives and associates whose helpfulness and kindness we have enjoyed."Sweetest Day has also been referred to as a "concocted promotion" created by the candy industry solely to increase sales of candy.ContentsThe twelve Cleveland committeemen who planned Cleveland's Sweetest Day, as published in The Cleveland Plain Dealer on October 8, 1922.Although it is rumored that the holiday was begun by Hallmark during the recession of 1982, a happier story of the origin of Sweetest Day is frequently attributed to candy company employee Herbert Birch Kingston as an act of philanthropy. However, Bill Lubinger, a reporter for The Plain Dealer, contends that "Dozens of Cleveland's top candy makers concocted the promotion 84 years ago and it stuck, although it never became as widely accepted as hoped." The Cleveland Plain Dealer's October 8, 1921 edition, which chronicles the first Sweetest Day in Cleveland, states that the first Sweetest Day was planned by a committee of 12 confectioners chaired by candymaker C. C. Hartzell. The Sweetest Day in the Year Committee distributed over 20,000 boxes of candy to "newsboys, orphans, old folks, and the poor" in Cleveland, Ohio. The Sweetest Day in the Year Committee was assisted in the distribution of candy by some of the biggest movie stars of the day including Theda Bara and Ann Pennington.There were also several attempts to start a "Sweetest Day" in New York City, including a declaration of a Candy Day throughout the United States by candy manufacturers on October 8, 1922. In 1927, The New York Times reported that "the powers that determine the nomenclature of the weeks of October" decreed that the week beginning on October 10, 1927 would be known as Sweetest Week. On September 25, 1937, The New York Times reported under Advertising News and Notes that The National Confectioners Association had launched a "movement throughout the candy industry" to rank Sweetest Day with the nationally accepted Mother's Day, Father's Day, and St. Valentine's Day. In 1940, another Sweetest Day was proclaimed on October 19. The promotional event was marked by the distribution of more than 10,000 boxes of candy by the Sweetest Day Committee. The candy was distributed among 26 local charities. 225 children were given candy in the chapel at the Society for Prevention of Cruelty to Children on October 17, 1940. 600 boxes of candy were also delivered to the presidents of the Jewish, Protestant and Catholic Big Sister groups of New York.Sweetest Day now largely involves giving small presents such as greeting cards, candy, and flowers to loved ones. While it is not as large or widely observed as Valentine's Day, it is still celebrated in parts of the United States, despite persistent allegations of being a "Hallmark holiday."Retail Confectioners International describes it as "much more important for candymakers in some regions than in others (Detroit, Cleveland and Buffalo being the biggest Sweetest Day cities)". In 2006, Hallmark marketed 151 greeting card designs for Sweetest Day. American Greetings marketed 178.
By Gwen Borders2, 2009-09-27
About Home Chocolate Party (tm): Founded in 2005/2006At every Home Chocolate Party (tm) we begin by discussing where cacao grows. We will discuss how heirloom cacao trees are protected and how the location of the trees and its fruit effect flavor. We answer questions such as: Who grows the cacao? Who harvests it? What is the process from bean to bar?Once we've located the origins of cacao for our guests, we move on to the players who magically transform beans into luxurious chocolate. Here we answer questions such as: What type of equipment is needed? How is it made? How long does it take? How does it get to stores?We also answer questions such as: What happened in the past? Who discovered cacao and chocolate? Our guests listen to fascinating century old stories of chocolate while tasting samples.When background and questions are answered, we move into our demonstration. Guests are invited to participate in a hands-on workshop based on the Home Chocolate Party (tm) theme. Everyone has time to visit, shop and place orders. The happy group munches and marvels over chocolate, while the HCP Specialist politely exits to leave a very satisfied gathering of choco-partiers!