International Chocolate Awards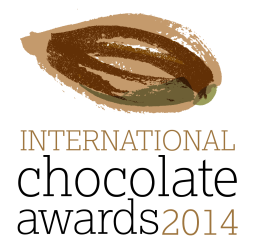 The International Chocolate Awards  highlights excellence in fine chocolate to consumers by awarding prizes for plain/origin bars, flavoured bars, filled chocolates (bonbons, pralines, ganaches) and spreads in national and regional rounds, culminating in our yearly World Final.
Competitions are held in an expanding range of countries and World regions, including Scandinavia, Italy, European Semi-final, Canada, Germany/Austria/Switzerland and in the USA for the Americas.
The Awards are overseen by our independent Grand Jury panel. Changes to our categories and rules are made through yearly consultation with our entrants and judges.